About Company:
Shandong ChinSun Electrical Equipment Co., Ltd. was founded by experts of China Electric Power Research Institute,two of them had earned PhD degree abroad. ChinSun has been producing dry-type wall bushing & transformer bushing since 2001. The current FBRG series transformer bushings are based on the Resin Impregnating technology developed by the company in 2003. The technology has been continuously researched and improved over this time.
In particular, we have just obtained the national invention patent for RIS (Resin Impregnated Synthetic) technology. As the latest technology in the high-voltage bushing industry, RIS technology will become an alternative to RIP technology. RIS is the right solution for a paperless bushing. It is more reliable, easier to maintain.
The following patent certificate is the RIS patent certificate issued to us by the State Intellectual Property Office of China.
We will continue to provide the most cutting-edge bushings with affordable price.  And we will be committed to serve the power grid systems, transformer manufacturers, and electric power plants etc.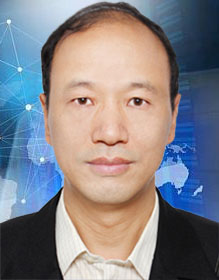 Dr. Pei-Guo Lee | Chief Scientist
– Dr. Lee holds a PhD in Electrical Engineering from the Moscow Power Engineering Institute. He also earned a bachelor's degree in Electrical Engineering from Tsinghua Universit, and a master's degree from China Electric Power Research Institute.
– He is a member of CEEIA (China Electronics and Electrical Industry Association).
– Dr. Li focuses on researching and development of high-voltage transformer and wall bushing. He has gotton 10+ national patents including the newest RIS bushing technology.
– Dr.Lee is the Chief Scientist of ChinSun company.
Exclusive Reseller in Europe: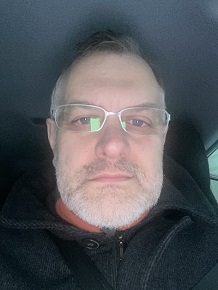 MA Edgar Rajang | Owner
Master of Art in Economics and Management Edgar Rajang of Szczecin University in Poland with over 30 years of experienc in working in the INternational Energy Industry Environment of Europe.
VISION of FAAS® and ChinSun in EUROPE
Our vision is to become an international and well-known supplier of high-voltage bushings not only in Asia but also in Europe. By providing high quality products, local Customer Services, and growth opportunities, we continue to make commitments to both side: our Customers and Employees.
MISSION
Our mission is to continue building the most reliable HV transformer bushings, wall bushings, oil to oil bushings. Our outstanding R&D department in cooperation with our Europe Partner FAAS® Company will continue working on innovative technology solutions to make the electric power industry better and safer also in Europe.
OUR VALUE
To offer from know on our best service locally in all Europe. Our biggest advantage is that we provide premium quality products with fair pricing. Our sales and services team will ensure you a smooth and delightful experience, from the earliest consulting stage, to post-sale customer care also locally. Our technician team consists of experts and will help you customize products that meet your specifications.
MUTUAL GOAL
Looking forward to the future, we will be dedicated to bushing quality perfection, customer service, cost management, and the best delivery. Our bushing production standard will continue accordant with IEC 60137, IEEE C57.19.01, GOST R55187, GB/T 4109, etc., and having better insulation performance than required by these standards.